don't give a fuck and we won't ever give a fuck until you, you give a fuck about me and my generation we don't, don't give a fuck and we won't ever give a fuck until you, you give a fuck about me and my generation oh yeah!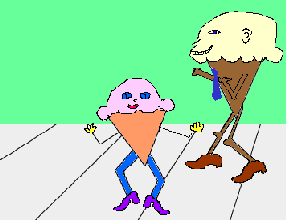 Sign our guestbook get a free xbox 360!
turnin japanese
turnin japanese

Updates

1/2/07

WOW!!!! thanks you guys SO much for making us the number one searched site on lycos search engine!!!!!! we wouldn't have been able to do it w/o the fans keep it up guys keep visiting and we'll keep the content a-comin' hehe. to celebrate check out a poem written by one of our fans:!!!!!

this site is el perfecto
better than a painting by el greco
so good makes me wanna start talkin spanish like im from el mexico
maybe even eat a el mentos

12/30/07

hey nick again. couldn't sleep, wrestlin with insomnia, up til 4 in the morning jotting down some thoughts. i'm sick and tired of everyone not getting it. read this, at least hear what i have to say about the nature of our existence, give it some thought. it just might change the way you see yourself.

12/30/07

hello fellow site viewers. john budd here, got another cool update on the ongoing DooM64 walkthrough. finally at the second level, heh. the first one was immensely difficult for a first level, but ah well, heh. adios!

12/29/07

hey guys nick callahan here, just telling you guys to check out my review of the box office smash, a scanner darkly. for more details on how you can obtain this movie you can send me an email or if you want you can even request for me to come over with the DVD and i will show up at your house and we will watch the DVD together. this is a great idea it's fun for all ages and the movie promotes education, thought, thought patterns. check it out.

12/29/07
Hello! Welcome to our Angelfire page! We're glad to have ya here! Be sure to take our poll and check out the cool walkthrough by our good pal Johnathan Budd. See ya soon!
12/28/07
hey fuck u, u god damn cunt.... so... maggot is a word... u dont c other bands giving nicknames 2 their fans.... atleast Slipknot shows they appriciate their fans.... u cock sucking fuck Links
DOOM 64 WALKTHROUGH by john budd - UPDATED!
nick explores religion, philosophy, an open mind and more
HALF OFF ON ALL MP3 PLAYERS AND LAPTOPS

page counter